Through our 56 dedicated volunteers and support from the Ontario Trillium Foundation, our organizational mentor Open Doors for Lanark Children and Youth, Children's Mental Health of Leeds-Grenville and many other generous donors, we provide the following programming for anyone suspected to have FASD and their caregivers.
Youth Programs
Peer Mentoring

The Rural FASD Support Network offers a Girl's Group and Boy's Club which help to support young men and women living with FASD in the area. Facilitated by peer mentors, these young adults are able to connect with their peers and receive positive modeling on social dynamics and internet safety. We also have 26 individuals certified in Mental Health First Aid who can be accessed upon request for caregivers.

Life Skills Training
Through a monthly workshop, youth and young adults with FASD build life skills through peer mentoring using the James Stanfield LifeSmart curriculum with regular review and feedback on an individualized basis. We also provide funding to young adults using alternative mental health therapies not covered by traditional health benefits.
Testimonials
I feel like I belong here
We are literally changing lives here
I have discovered I am not the only one.
When I get here, I feel like I am home
Caregiver Support
Through a monthly gathering led by peer-facilitators, caregivers have the opportunity to come together physically and virtually while having their children supervised by a licensed DSW. Through this networking opportunity, caregivers and support workers share the successes and challenges caregivers are facing today. Possible solutions are discussed through lived experiences and research. Caregivers also get to participate live in our nationally-recognized and locally broadcasted Speaker Series which features various experts on aspects of FASD. Through a private Facebook page, caregivers are also able to reach out and connect at any time. Financial support for online and traditional caregiver training is also given to any member including Foundations in FASD and Mental Health First Aid.
Family Respite
Through multiple volunteers and community partners, family respite is given during high stress times. Respite is also provided through multiple events and programming throughout the year.
Child Care and Recreation
Through engaging and family-based community events such as overnight camping, going to hockey games, BBQ's and pool parties, charity softball games and visits from Santa Claus, we understand the importance of having fun through recreation. We also provide day child care with FASD informed support workers.
Emergency Financial Aid
When in a crisis situation, individuals with FASD need help today. With our highly efficient organizational structure, we deliver needed resources within hours after a request. If the initial request represents a known service gap, we also provide bridge financial aid.
Public Education & Training
FASD remains a greatly misunderstood neurodisability but with FASD informed individuals and service providers, positive life outcomes can be achieved. We know public education and training is the first step toward life success for individuals and society acceptance. The rapid growth of our organization is directly connected to the 100+ workshops and thousands of participants we have trained. We continue to provide this education and training through our virtual monthly speaker series which is currently connecting FASD Coordinators, Provincial Organizations, Caregivers and MPP's. Our speaker series is also broadcasted on Cogeco TV as part of their regular programming and the only regular show in North America focusing on people with FASD. Finally, we have hosted the only two FASD Awareness Days at Queen's Park in 2019 and 2020 using Voice First presentations.

Systems Navigation
With our grass-roots structure, we are not only aware of what local and provincial services are available to people with FASD but the gaps as well. Because most of our members are individuals with FASD and their caregivers, we also have first-hand knowledge of service provider programming. Our FASD Coordinators also participate in all networking events and through this collaboration, families and individuals rapidly receive the support they need.
FASD App
This completely unique app, which can be accessed from any Android device, is custom-made to your particular organization.  The app has three sections including FASD Basics with a quiz, key considerations for your organizational service with a summary FAQ page and service descriptions provided by your organization.  This app is designed to be shared with both or either employees and clients and provides 90 mins of training with several Voice First videos.  Having currently finished alpha and beta testing, it was initially designed for the Lanark Children and Youth Advocacy Centre.  To develop your own FASD app, please contact us at [email protected]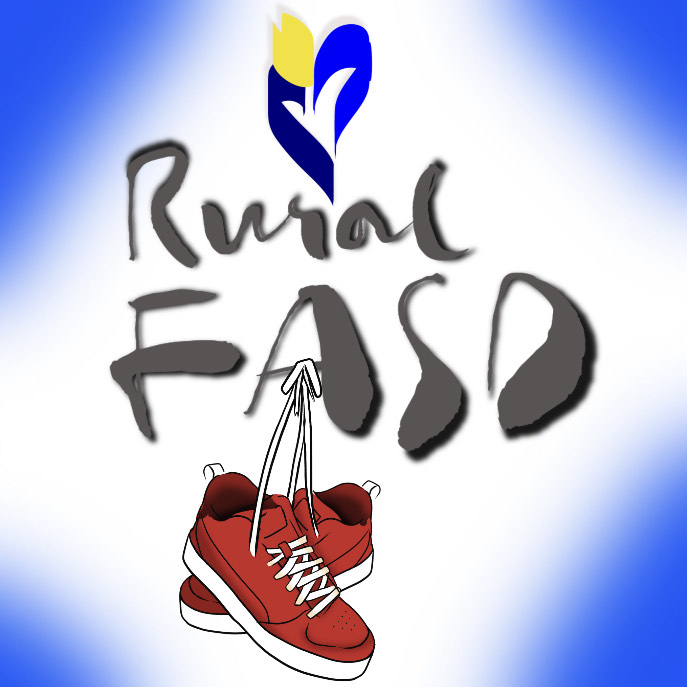 Training
With the help of our advisory committee which consists of individuals with FASD and their caregivers, a FASD-informed physician, psychologist, speech-language pathologist, occupational therapists, researchers, and educators including principals, teachers and educational assistants, our training modules are used nationally due to a large collection of Voice First videos. Our youth voices will engage and compel you with their straight-forward, brutally honest approach supported by their passionate and loving caregivers.
FASD Basics
Our first and most popular training module, this 60 min. research-based presentation introduces the key facts of FASD, general characteristics and important considerations using a large collection of Voice First videos from youth with FASD and their caregivers. To book us for this presentation, please email [email protected]
"A study by the Centre for Addiction and Mental Health found that the overall burden and costs associated with FASD in Canada in 2013 was approximately $1.8 billion annually with justice costs being the highest."
"Our wounds are often the openings into the best and most beautiful part of us."